Blog Archive

Sunday, April 15, 2012
1:18 PM |
Posted by Brittney Canady
|
Edit Post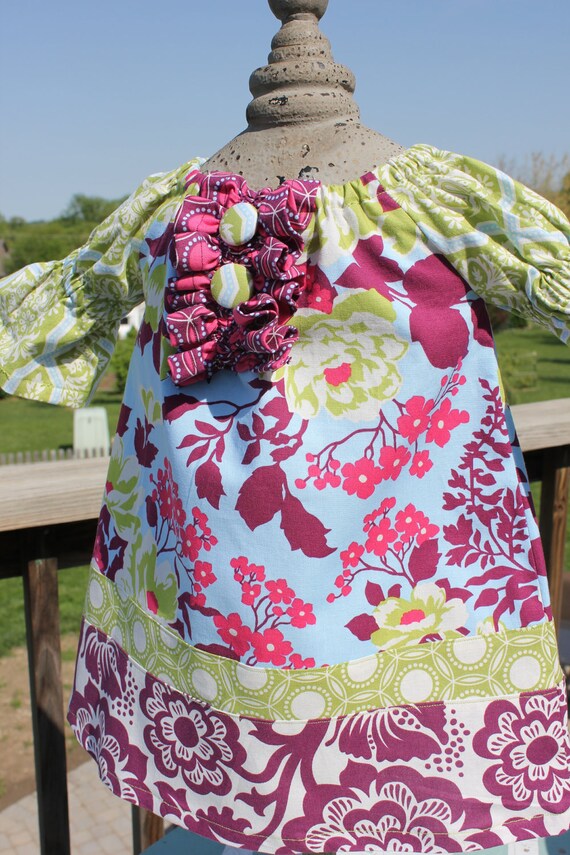 Glorious Goose
offers made-to-order dresses, appliqued onesies and tees, and custom hooded bath towels. The owner enjoys the interaction with her customers and one of her favorite aspects of her shop is creating custom designs for individual customers and their little ones.She considers it such an honor to be asked to create special clothing for family pictures, daddy daughter dances, holidays, and family gatherings. She has two little ones, who were and are the absolute inspiration for her shop. She is a stay at home with them and LOVES sewing creations for the two of them as well as other children through her shop. She grew up enjoying beautifully handmade dresses from her grandmother and wonderfully sewn items from her mom. When she had children of her own, it only seemed fitting that she too would sew special clothes and fun accessories for them. With time her love, creativity, and designs grew and her friends and family encouraged her to sell her creations through Etsy.
Glorious Goose
sent Sagey this adorable dress! The colors just scream spring time fun! The color combinations in the dress are amazing! The dress is made extremely well and I love that the rosettes at the top are sewn on extra tightly! If you are looking for a unique dress for your little love
Glorious Goose
is the place to shop!
Buy It: Visit
.
Mandatory Entry: Visit
and tell me your favorite item!
Extra Entries:
1. Follow me with GFC.
3. Tweet about this giveaway.
About Me
Brittney Canady
View my complete profile